Folk, der kender mig, ved, at jeg ikke besidder begrænsningens kunst, når det gælder ting at interessere sig for. Jeg kan ikke holde mig til ét emneområde og følger nyhedsbreve, magasiner og Twitter-konti, der dækker alverdens emner. Nogle af jer får også jævnligt tilsendt artikler, som jeg selvfølgelig forventer, at I kaster jer glubende over.
Medieforbrugets etik
Forleden læste jeg så denne artikel om medieforbrugets etik. Altså, ikke mediernes egen etik, men vores, læsernes/seernes/lytternes. Det er meget interessant og er meget i tråd med mine egne tanker. Jeg ser ikke nyheds- og debatprogrammer, for jeg føler ikke, det gør mig klogere at se folk stå og råbe ad hinanden. Jeg forsøger at undgå de overfladiske døgnfluenyheder (det lykkes så langt fra altid) og i stedet få læst/hørt ordentlige artikler og programmer, der sætter det hele i relief for mig.
Serendipitet
Det, jeg savner, når jeg ikke har en daglig avis, er serendipitet. Altså at falde over en historie, som jeg aldrig selv ville have opsøgt.
Nu er det mit mål at dele mine favoritter med jer hver uge, og jeg prøver at dele historierne op efter temaer. Så håber jeg, at I også kan opleve at falde over en historie, der lyser op i en hidtil upåagtet afkrog.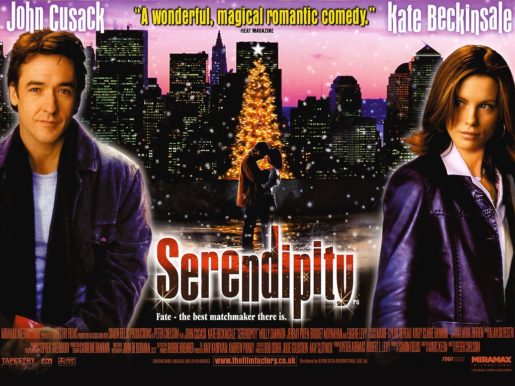 (Desværre er et par af artiklerne bag paywall, men biblioteket har dem.)
Samfund/miljø/politik
Vækstparadigmet
2 professorer emeriti fra RUC, center for arbejdslivsforskning, Peter Olsén og Birger Steen Nielsen,  i Politikens kronik 4/11:  "Vi må væk fra hele vækstparadigmet". Klimakrisen og den stigende ulighed kræver akut handling. Men det kan kun ske gennem et gennemgribende oprør med det fremherskende vækstparadigme. Det er på tide at komme videre. (paywall)
Bias
Cecilie Nørgaard skriver (også i Politiken 4/11) om den "djævelske bias", vi alle sammen slæber rundt på, og hun giver mange gode eksempler på hvordan. Og på hvad vi kan gøre for at overvinde den. (paywall)
Damn you, paywall
Nu, hvor du er blevet godt sur på paywall, kan du læse om, hvorfor vi ikke har fået en Spotify model eller en model med mikrobetaling. To ikke helt enige mediefolk giver her deres versioner af hvorfor. Mads Vad Kristensen hos POV og Stig Ørskov i Mediawatch.
Brinkmann
Svend Brinkmann har jævnlige klummer i Søndags Politiken, og jeg ved ikke, om de kommer online. Jeg har nappet et lille klip fra den i søndags, som man godt kan tåle at læse efter at have set (for) mange tv-klip med Donald Trump.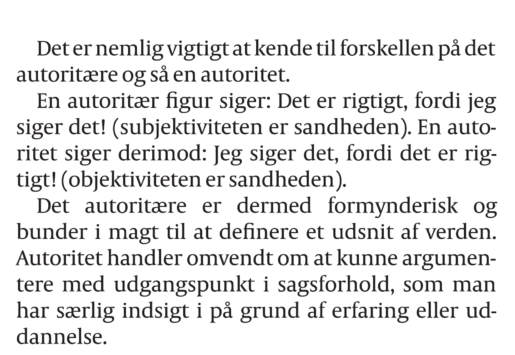 Godt nyt
For tiden hører vi næsten hver dag om, hvordan meget rige mennesker bedrager samfundet, samtidig med at de ser sig selv som frihedskæmpere. Vi har brug for at høre, at der også findes ordentlige rige mennesker. Historien her fortæller om en britisk mand, der diskret donerede prisbillige lejeboliger til sit nærområde.
NyhedsPodcast
New York Times' podcast The Daily handler i denne udgave om, hvordan det giver mening at tale om antisemitisme på den amerikanske højrefløj, der jo ellers omfavner Israel.
Teknologi
Når E-boksen lukker
Hvordan med alt det, der efterhånden ligger i E-boks, når vi dør? Det får vores nærmeste vel adgang til, ligesom de har adgang til vores plastikcharteques med fysiske dokumenter? Nix bix. Der er lukket. Læs her hvordan Allan opdagede, at han ikke havde adgang til sin kones pensionsoplysninger (eller noget som helst andet), efter hun døde.
Så se lige at få delt de vigtigste ting med jeres nærmeste eller – OMG – print skidtet ud og læg det i en mappe!
Jamen, det ER vigtigt
Er du en af dem, der siger "jeg har ikke noget at skjule", når talen falder på, at Google, Facebook og Staten har adgang til dine personlige data, så læs denne korte gennemgang fra The Next Web af, hvad privatliv (på nettet) egentlig betyder. 
 Sir Tim Berners-Lee
Tim Berners-Lee, internettets far, kommer nu med en helt ny platform, der skal give os ejerskabet og kontrollen over vores egne data tilbage. Man kan kun håbe, at der findes internetaktivister og White hat hackers nok derude til at projektet for alvor kan få ben at gå på. Læs hos Fast Company.
Man kan dø af det
Datasikkerhed er ikke for sjov. Folk kan dø, når den ikke er i top. Og det gælder ikke kun CIA-spioner. Læs hos The Register.
Dimser på Internettet
Wired fortæller om, at dimser med IoT (internet of things) inden i er meget usikre, og nogle af dem kan endda tilgås, uden at man har hacking evner. Det gælder fx mange af de overvågningskameraer, der hænger på gader og stræder. Det er ikke nogen rar tanke, hvis man prøver at forfølge den lidt ud ad en tangent!
Viden
Professor Ulla Koch forklarer, hvorfor vi altid forelsker os i korrelationer og lukker øjnene for, at det ikke nødvendigvis indikerer årsagssammenhæng. Vi har simpelthen confirmation bias, der bilder os ind, at der er sammenhænge, hvor ingen sammenhæng er. Ex: sort kat over vejen, fredag den 13., etc. Klog artikel fra Forskerzonen på Videnskab.dk.
Rygning.er.farligt
Kronikkens forfatter Charlotta Pisinger er professor i tobaksforebyggelse, og hun er blevet godt sur på Amalie Lyhne, der har prist borgernes frie valg (når det gælder tobaksrygning). Så nu får vi lige læst og påskrevet om, hvilket liv der venter os *senere*, når vi ryger.
Hvordan virker YouTube

Se denne TED-talk, hvis du har mindre børn. Eller – se den bare. James Bridle forklarer præcis, hvordan autoplay fungerer og påpeger flere ting, som vi nemt glemmer at tænke over, når det gælder tilsyneladende uskyldige videoer med tegneseriefigurer  for de mindste. Tusind tak til Ulf for link.
Kunst og kultur
De seneste bøger, jeg har læst, er Bjørnen af Katrine Marie Guldager og When we were Orphans af Kazuo Ishiguro. Læs evt. hvad jeg synes på Goodreads.
Jeg har set en enkelt film – det var den virkeligt gode franske film Vogterne.
Og så har jeg set de tre første afsnit af en meget fin ny serie på DRK: Der er et Yndigt Land med Chris Pedersen og Line Knutzon. Det er den slags programmer, hvor man både bliver oplyst og kommer til at grine, får pirret sin nysgerrighed og, ikke mindst, får lyst til at drage ud og se på det danske landskab. Kernen af det DR, jeg elsker og nødigt vil undvære.
Chris og Line ser på danske guldalderlandskaber på SMK, og så kører de afsted for at finde dem i virkeligheden. Undervejs taler de med forskellige indsigtsfulde mennesker, ikke mindst Aros' norske direktør, hvis kølige/kærlige blik på os danskere, jeg er lidt forelsket i. Og så er Chris og Line lige så elendige til at finde vej, som jeg selv er. Det er mig en stor trøst. 
***
Nåede du helt herned? I så fald, skriv lige til mig, hvad du synes. Og falder du over noget fantastisk i løbet af ugen, så send det til mig. Så tager jeg det med, hvis jeg også synes, det er fantastisk.