Digitale Unge er en tænketank, der tænker dybe tanker om unge og sociale medier. De har netop offentliggjort en ny rapport med særlig fokus på de unges forhold til privatliv. Den udkom i sidste uge og jeg havde glædet mig til at læse den. Det har jeg så gjort nu, og jeg er måske nok lidt, øh, skuffet? Rapporten er udfærdiget af Gry Hasselbalck, Rikke Frank Jørgensen og Verner Leth. Disse tre udmærker sig ved at være næsten usynlige på nettet – enten er det en demonstration af, hvor dygtige de er til at opretholde et privatliv på trods af sociale medier eller også er det et udtryk for, at de forsker intenst i noget, de ikke har nogen reel berøring med. Eller måske begge dele?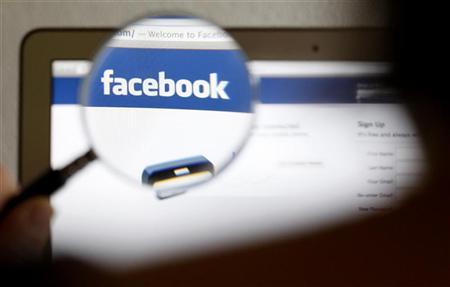 Rapporten er baseret på fokusgruppe-interviews og konklusionerne er de følgende:
Facebook er en integreret del af de unges liv
De tilgår primært Facebook fra mobilen
Facebook er det primære sociale medie – der er øjensynlig ikke talt meget om andre medier i disse fokusgrupper
Der er en lang række uskrevne regler for, hvordan man agerer på Facebook
De unge bruger meget Facebook-grupper – fx. klassen, holdet, pigegruppen, sportsteamet
De unge ved godt, hvordan de fx skal "untagge" sig selv på fotos og også, hvordan de skal agere over for uønsket materiale
Ingen har læst Terms & Conditions (næh, virkelig?)
Mange af dem kom på Facebook, før de blev 13 år (Facebooks aldersgrænse)
De er klar over, at Facebook ejer retten til deres billeder – men de er ligeglade
De er ret afslappede over for, at myndighederne kan belure dem på sociale medier
– og i afdelingen for sjov og spas: Man er først rigtige kærester, når man har ændret sin status på Facebook. Og årsdagen er den på Facebook – ikke den dag, man først mødte hinanden.
Jeg ved godt, jeg interesserer mig mere for krydsfeltet mellem sociale medier og børn/unge end de  fleste. Men alligevel – kommer ovenstående bag på nogen?
Personligt ville jeg hellere have hørt, hvilke af de nyere sociale medier de bruger, hvad de synes om dem, hvorfor? Hvad de tror, der vil ske med sociale medier i de kommende år, etc. Og i forhold til privatliv ville jeg gerne have hørt om de unges holdninger til NSA m.fl.'s snabel nede i vores data og deres begrundelser for at være så relativt ubekymrede. Det kunne have været interessant at have konfronteret dem med nogle dilemmaer og bedt dem forholde sig til konkrete scenarier.
Jeg har henvendt mig til digitaleunge.dk, fordi de har en blog og ønsker sig gæstebloggere. Men jeg fik det svar, at jeg ikke arbejder akademisk med børn og unge, så mine evt. bidrag kunne ikke bruges.